{{ getTitle(live) }}
{{ toDate(live.liveStartDate) }}
{{ toTime(live.liveStartDate) }} - {{ toTime(live.liveEndDate) }}
---
{{ getNotification(live) }}
Live from our studio, a Belgian expert panel will present their selection of highlights in dermatology and evaluate the potential impact onclinical practice.
We kindly invite you to join the discussion!
Experience the live broadcast as guest in our studio and interact with the expert panel. You can also attend a live meeting at one of the satellite locations, or you can follow the meeting online from home.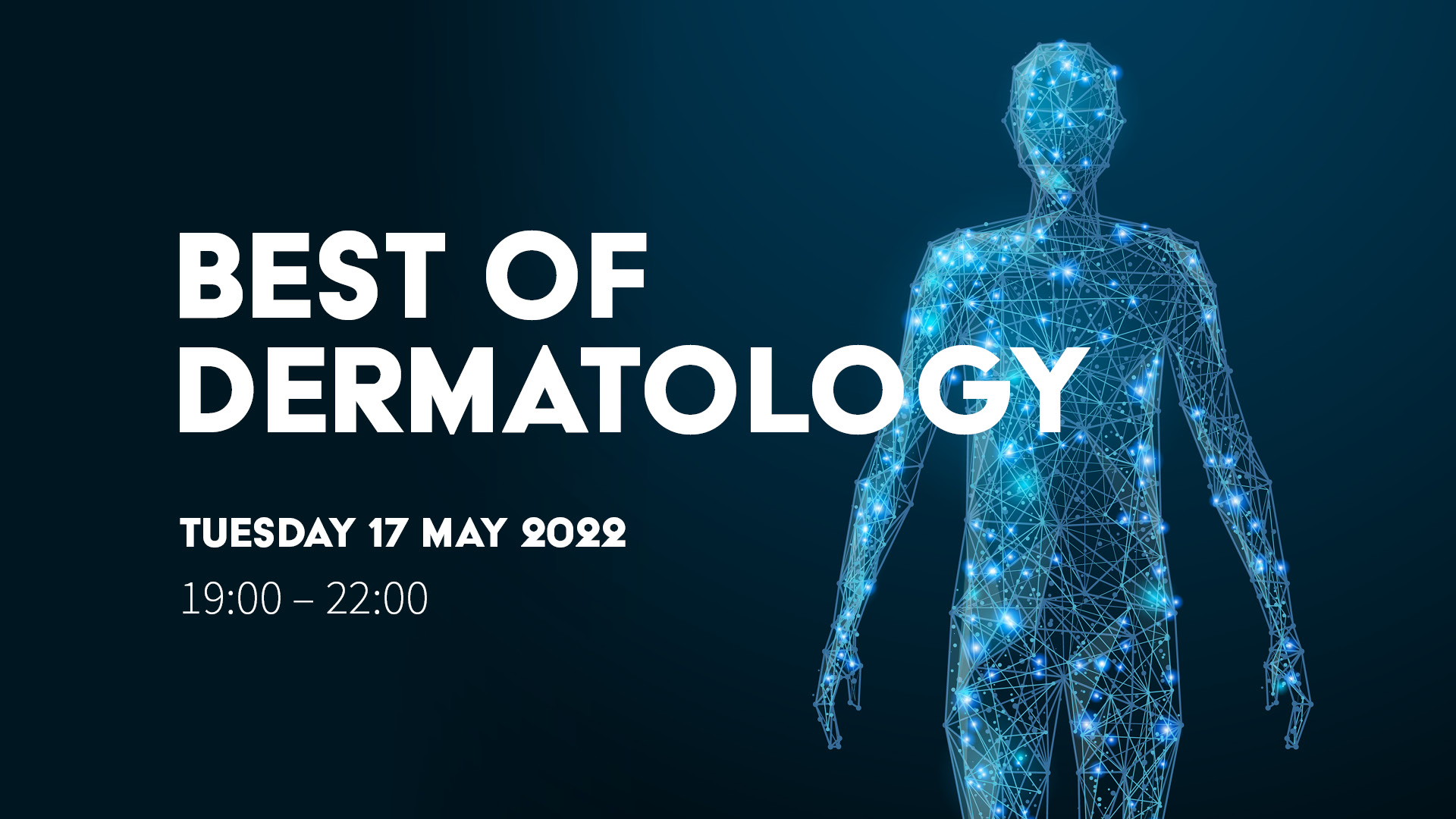 PROGRAMME
| | |
| --- | --- |
| 19:00 | Welcome at live location |
| 19:25 | Opening meeting |
| 19:30 | Acne, an update (Prof Lambert) |
| 20:00 | Therapeutic innovations for the treatment of atopic dermatitis (Prof Lapeere) |
| 20:30 | Break |
| 20:45 | Highlights in dermatomyositis (Prof De Haes) |
| 21:15 | New developments in dermato-oncology (Prof Nikkels) |
| 21:45 | Discussion |
| 22:00 | Close online meeting |
| 22:30 | Close live meeting |
| | |
| --- | --- |
| Satellite locations | Local moderators |
| De Barrier | Houthalen  | Dr. Karen Vermeersch | Genk |
| Auberge du Pêcheur | Sint-Martens-Latem | Dr. Sven Lanssens | Maldegem |
| La Table de La Manufacture Urbaine | Charleroi | Prof. Dr. Farida Benhadou | Brussels |
| Studio Zellik |   |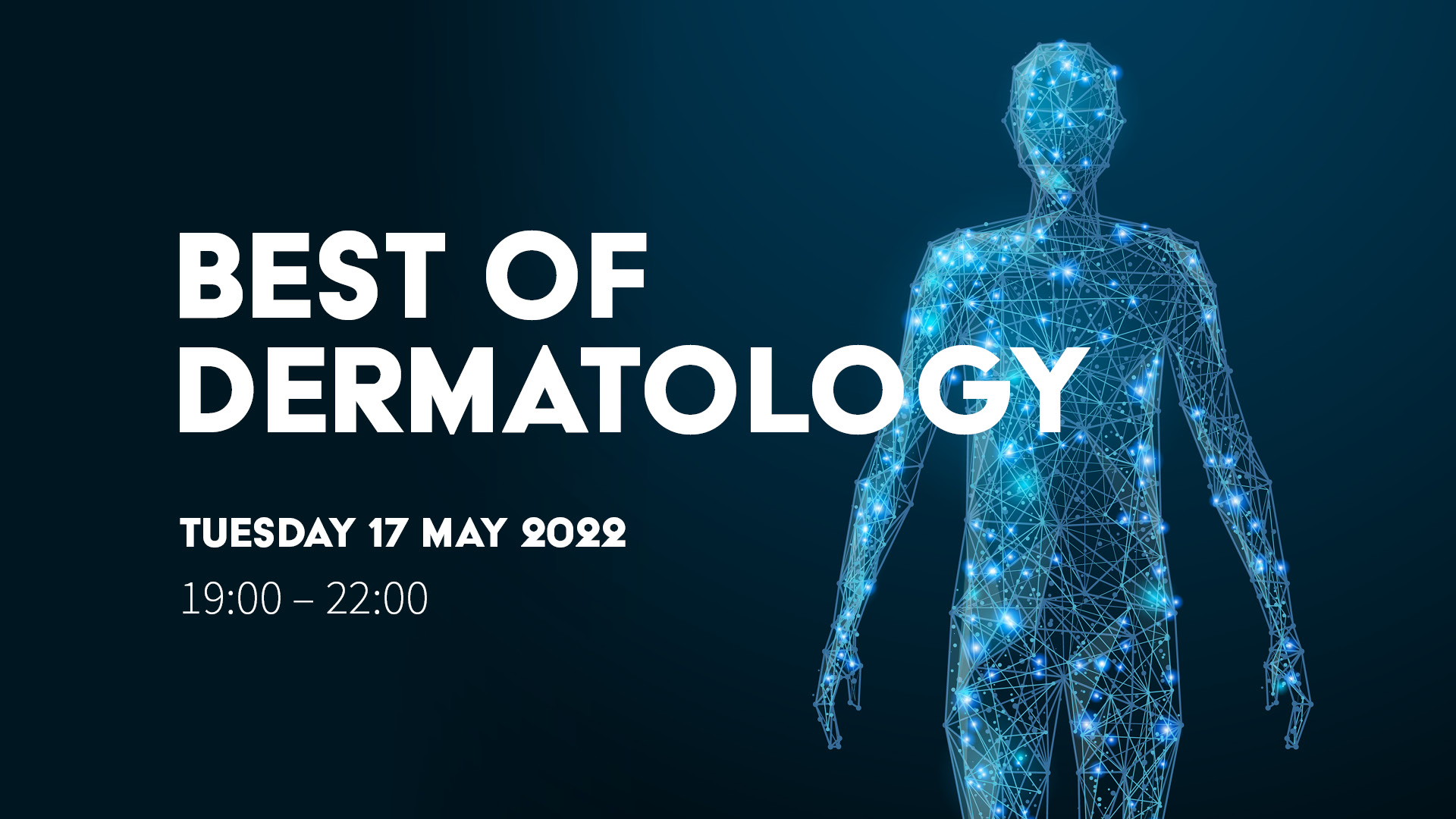 PROGRAMME
| | |
| --- | --- |
| 19:00 | Welcome at live location |
| 19:25 | Opening meeting |
| 19:30 | Acne, an update (Prof Lambert) |
| 20:00 | Therapeutic innovations for the treatment of atopic dermatitis (Prof Lapeere) |
| 20:30 | Break |
| 20:45 | Highlights in dermatomyositis (Prof De Haes) |
| 21:15 | New developments in dermato-oncology (Prof Nikkels) |
| 21:45 | Discussion |
| 22:00 | Close online meeting |
| 22:30 | Close live meeting |
| | |
| --- | --- |
| Satellite locations | Local moderators |
| De Barrier | Houthalen  | Dr. Karen Vermeersch | Genk |
| Auberge du Pêcheur | Sint-Martens-Latem | Dr. Sven Lanssens | Maldegem |
| La Table de La Manufacture Urbaine | Charleroi | Prof. Dr. Farida Benhadou | Brussels |
| Studio Zellik |   |